Create & Cultivate is an online platform and conference series dedicated to helping women create & cultivate the career of their dreams.
The brand's digital presence is secured with 150,000+ newsletter subscribers, 324K+ Instagram followers, and 240K+ monthly website views. Designed digital assets include weekly newsletters, custom Instagram graphics (static + motion graphics), Instagram stories, video content, sponsored digital campaigns, GIFs, and website graphics. Create & Cultivate heavily utilizes digital media to build brand awareness and increase fan engagement.
Example of weekly Instagram story blog drivers
Dedicated custom Instagram asset for Black Women's Equal Pay Day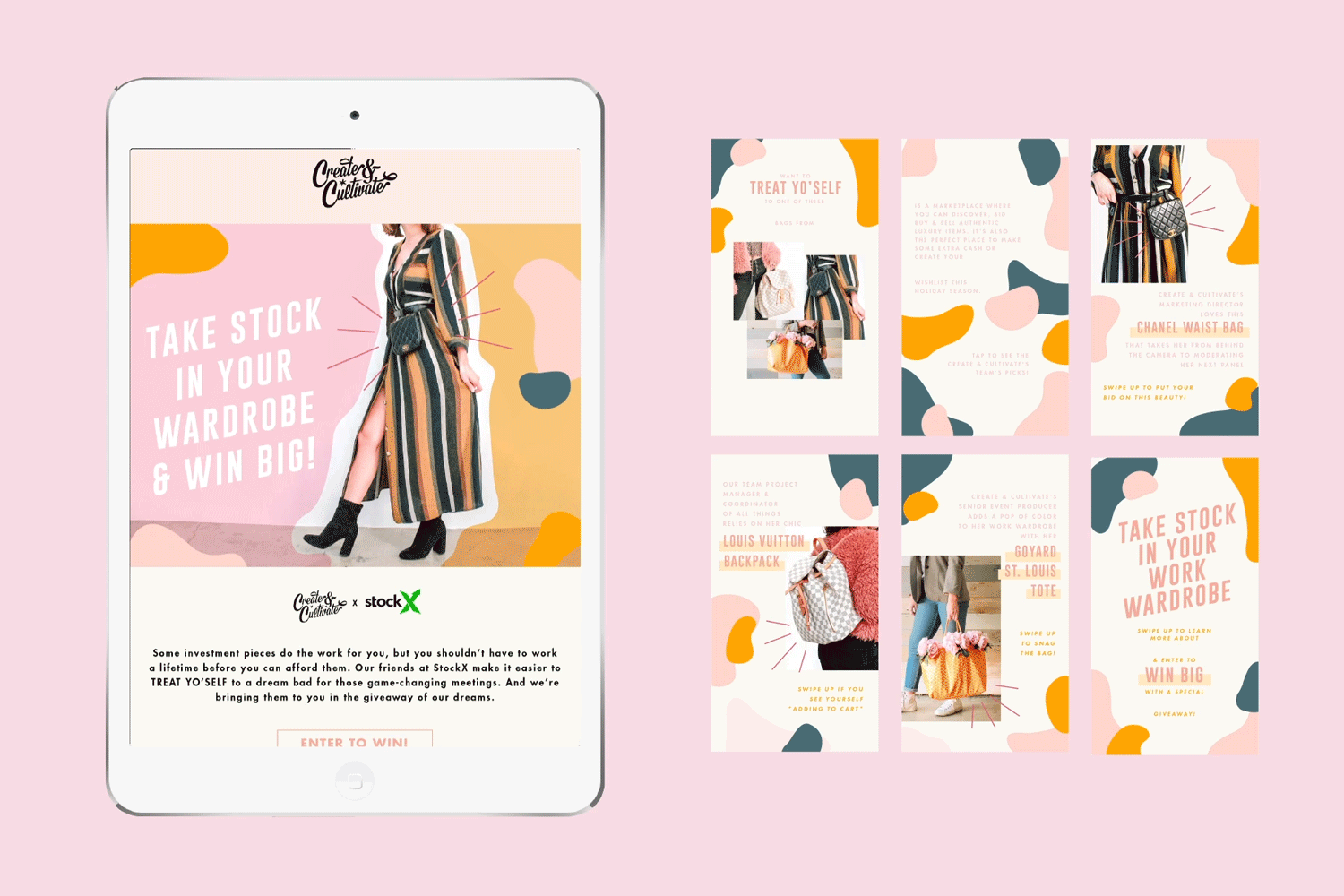 Dedicated newsletter campaign and Instagram stories for StockX partnership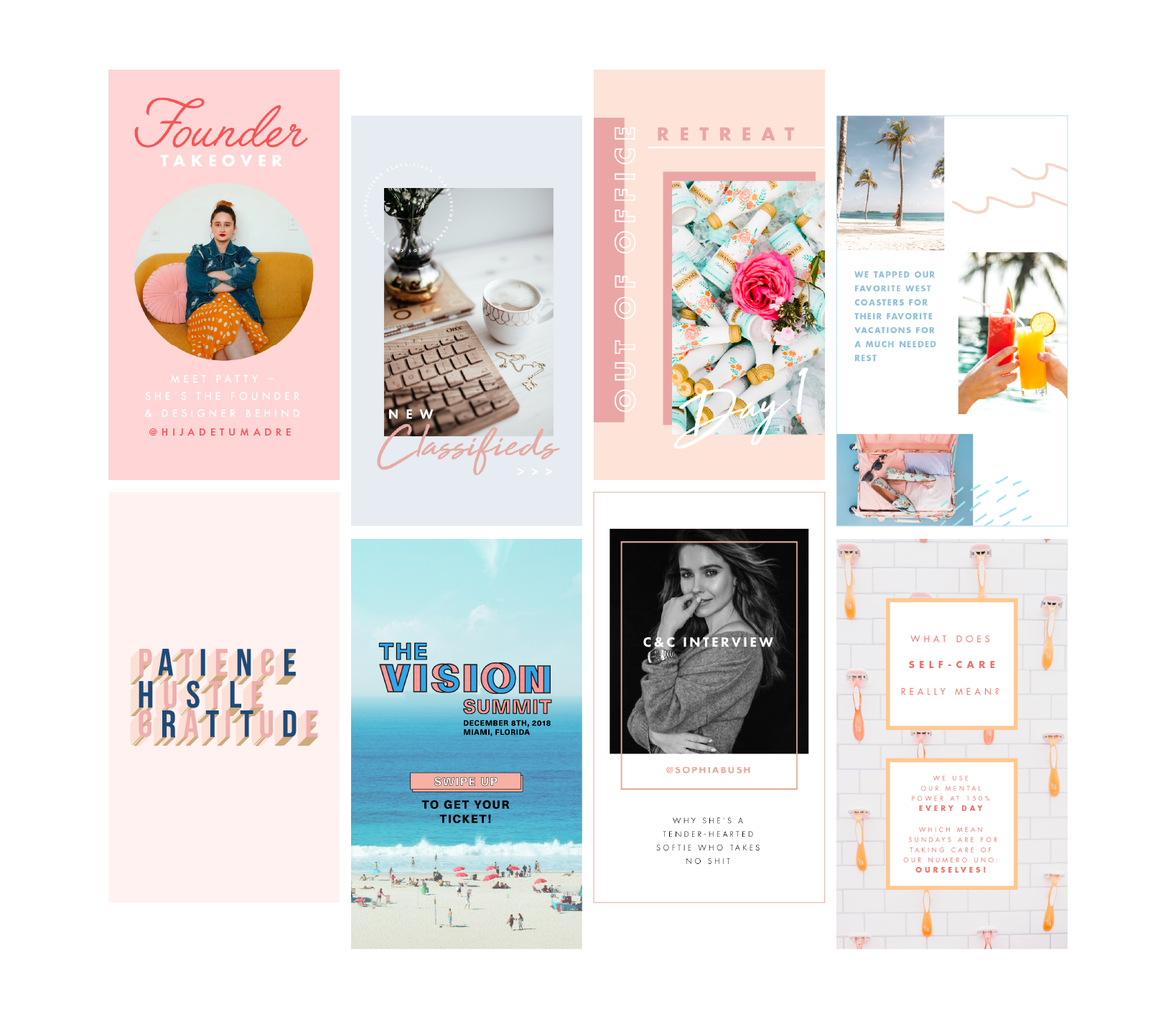 Miscellaneous Instagram stories. Recognized by Instagram marketing platform Later for branded Instagram story design.